Rubye's Kids Board of Directors
President
Roz Weiss is president and co-founder of Rubye's Kids, Inc. She is a Life Coach and a Mindfulness Meditation teacher, with a unique practice that guides her clients to heal their personal wounds, shift their perception and transform their lives. Her first career was as a kindergarten teacher in a depressed area of Birmingham, Alabama and she remains passionate about the well-being of children.  Although her career has changed, she continues her "soul" work through Rubye's Kids.  Along with her husband Don, Roz created the opportunity for her children, grandchildren, longtime friends and their children, as well as her clients and new friends, to come together and enrich the lives of children in need.  Roz has two married children and four grandchildren. 
Vice President
Anita Duke, Vice President, was the principal of Philadelphia's Richard R. Wright School for 13 years. She had the pleasure of attending ten Rubye's Kids Holiday Parties with her school and was deeply touched to see the joy on the children's faces. She joked with Roz Weiss about joining the Rubye's Kids Board after she retired — and she did!  Anita has served on the Board for seven years and considers herself fortunate to work with such amazing people. At about the same time that Anita joined Rubye's Kids, she became a docent at the Philadelphia Zoo, which was the icing on the cake! Retirement has brought her such fulfillment and she encourages everyone to find their passions and go for it!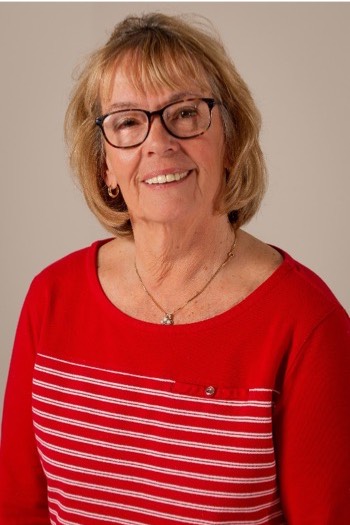 Treasurer
Joanne C. Dyer has been a member of the Board, serving as Treasurer since 2009. She graduated from Rosemont College with a BA in Humanities and has completed additional post graduate courses in accounting.  Her bookkeeping practice includes non-profits, professionals and small business clients. Joanne also does consulting and auditing. Joanne considers herself very fortunate in her upbringing and schooling, and was looking for a way to help those who are not so fortunate. It is her great pleasure and honor to serve on the Board of Rubye's Kids.


Recording Secretary
Jennifer Rackow moved from a childhood spent participating in service and a young adulthood cofounding service programs to a career creating innovative models of entrepreneurial business – and then developing the business plans, talent, training, and evaluations to support them. She is most aptly described as, "an 'and' girl living in an 'or' world." She brings wisdom from more than 20 years of partnership and program development in the for-profit, nonprofit and government sectors to her private clients, government projects, and Rubye's Kids. Jennifer is Rubye's Kids Recording Secretary and is also the current Board Chair of Access Youth, Inc. a DC-based non-profit focused on truancy prevention and restorative justice.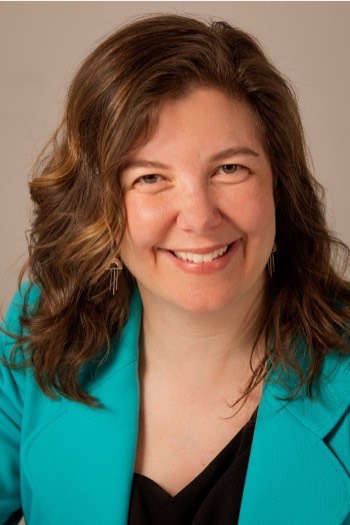 Corresponding Secretary
Cheryl Goldberg is a retired public school teacher who has always been dedicated to providing a better life for all children. She has been a part of Rubye's Kids for 20 years. She serves on the Board as Corresponding Secretary and Chair of the Winter Coat Project, and actively participates in several additional, wonderful Rubye's Kids services. Cheryl is married with 2 married children and 4 grandchildren.


Diane McLaurin's daughter always talked about helping children in shelters and into adulthood. She met Roz Weiss in a nail salon, and she and her daughter fell in love with the whole concept of Rubye's Kids. She attended her first holiday party and was hooked; the smiles on children's faces stole her heart, and she is now a lifelong Rubye's Kids supporter, grateful to witness the smiles on the kids' faces and the way they share with one another. Born and raised in Florida, Diane moved to Philadelphia where she met and married her husband of 37 years and raised two children, David and Krystal. She has a degree in Sociology and worked in the healthcare industry for over 30 years as a Data Operations Manager.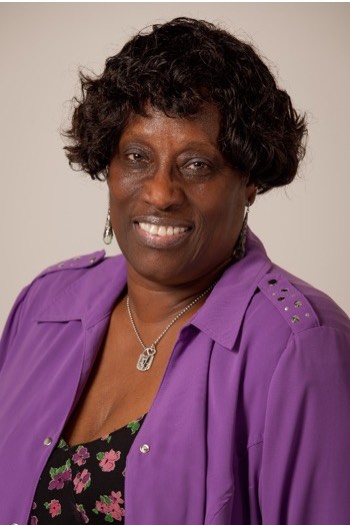 Lynne Rudolph was born and raised in Philadelphia—she attended Girls' High, Temple University, Drexel and Villanova. She was the librarian at Cheltenham Elementary School for almost 30 years. Lynne first became involved in Rubye's Kids to help choose books for the Holiday Party. She currently chairs Rubye's Summer Enrichment Program. This initiative sends children living in shelters to various summer enrichment programs around the city. Camp is close to her heart; she met her husband of 50 years while working at a camp! Lynne also chairs the SE PA School Library Book Reviewers, a group dedicated to bringing books and children together.
As a healthcare professional and softball coach for many years, Sheryl Sheppard has always enjoyed working with people, especially children. When she was first introduced to Rubye's Kids, Inc., she was immediately drawn to its Mission Statement and knew this was an organization that she wanted to be associated with. There is no purer joy than seeing the innocence of a young child experiencing something for the first time. Sheryl was fortunate enough to grow up not having to worry about having what she needed to go about her day to day life. Her mission is to pay it forward, which is what she hopes the children we encounter will also learn. Being involved with Rubye's Kids has been incredibly rewarding and fulfilling. It's a "feel good" organization and who doesn't like to feel good?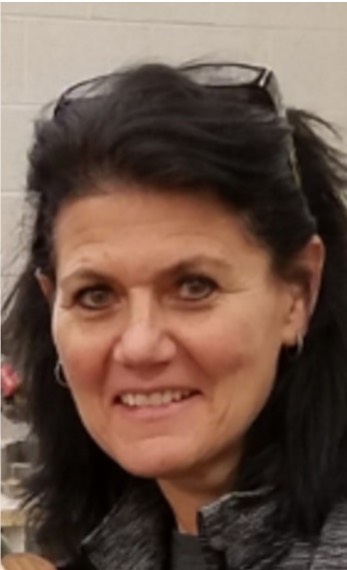 Lyn Tuckman has been involved in all Rubye's Kids initiatives during her lengthy board tenure, and is most passionate about creating Learning Centers in Philadelphia homeless shelters. She views literacy and learning as keys to a successful, happy future – no surprise, as she spent 30+ years as a public school teacher, reading specialist, and federal programs coordinator. Lyn builds oases for children and families: computer stations, books, and games in colorful, fully furnished spaces. In addition, she engages her network to ensure that children begin the school year with a full backpack of new supplies through Rubye's Kids Backpack Project. A Roxborough native, Lyn is a lifelong area resident and the proud mother of four and grandmother of seven.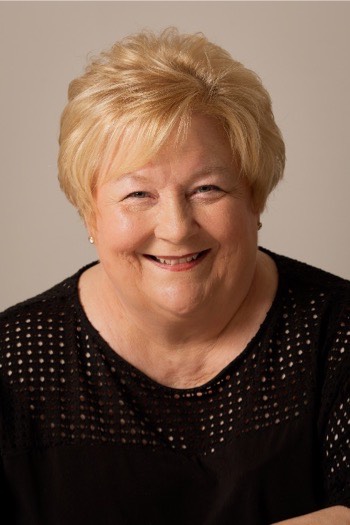 Dr. Don Weiss is a holistic chiropractor who has been in private practice since 1984. He has devoted his life to the healing arts and is passionate about helping people improve the quality of their lives. Don, alongside his wife, Roz, co-founded Rubye's Kids in 1995 and is committed to bringing joy to children in need. Over the years he has contributed his variety of skills as the organization tech person, carpenter, website designer, printer, disc jockey and – his claim to fame – 15 years as Spiderman at the annual Holiday Party. Don was born and raised in Philadelphia and has two married children and four grandchildren.
Amy Martin has been a member of the Rubye's Kids organization for the past 18 years and is currently an Associate Board Member. She is the proud daughter of founders Roz and Don Weiss. Over the years, the holiday party became a celebration for her entire family. Each year, Amy found herself overcome with the feeling of empathetic joy as she witnessed the glowing faces of the children.  She believes that every child deserves to feel valued. Amy is excited to launch Rubye's Kids newest project and her brainchild, "Holiday Party in a Bag."  She is a retired executive chef, mommy of two daughters, entrepreneur, and social and political activist.
Emily Garcia is the Assistant Director of Early Childhood Initiatives and Field Placement in the College of Education & Human Development at Temple University. Previously, Emily worked with Jumpstart for Young Children, an early childhood organization working towards the day that every child in America enters kindergarten prepared to succeed. Emily has been involved with Rubye's Kids since 2014, where she was first introduced to the organization as a Jumpstart volunteer at the famous Rubye's Kids Holiday Party. Emily has felt a deep connection and commitment to Rubye's Kids, the mission, and RK's dedicated volunteers and members ever since.
Liz Finn is healthcare professional who realizes the power of self care and self love.  Liz was drawn to the mission of Rubye's Kids after learning about the organization from a co-worker and speaking with Roz.  She was looking for an opportunity to support local children, give back to the community, and model a life of service to her own young children.  Liz joined the Rubye's Kids Board in 2021, chairs the Kozy Kids program and supports grant writing and other initiatives.  She lives in Abington with her husband and two boys, who join her in volunteer opportunities with Rubye's Kids when able.